"Put yourself where preparation and opportunity meet, then strike a match. OPA!"
– Theo Prodromitis
CEO, author, successful Amazon® entrepreneur and expert marketing strategist. Dynamic public speaker. Philanthropist.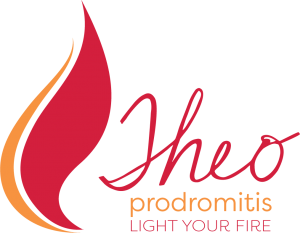 Theoklia (Theo) Prodromitis' lifelong passion for business is born of Philotimo, a distinctly Greek personal and cultural imperative that one's life be a larger contribution; to pay forward one's God-given gifts and invest in the lives of others.
Through decades of visionary executive leadership, she's catalyzed that mandate to create wildfire growth and profits for her own companies and hundreds of others along the American entrepreneurial landscape.
Magnetized, invested, and connected, she now mentors other leaders in fast-growth businesses to develop their brand, build a solid structure with inspired communications, then defy naysayers to go all in. => READ MORE
Philotimo
Philotimo is best understood as one's responsibility to oneself as a human being to always act in accordance with righteousness and honor. Even if one's wealth, safety, freedom, or even life is at peril, one that lives by this virtue will always choose to do the right and honorable regardless of consequence. The idea of Philotimo goes beyond the idea that one needs no motive to act in good faith and for a good cause, and suggests that for a sentient being, right and honorable actions should be the only acceptable behavior. It, therefore, requires a universal (or at least well-established) sense of morality, and a "golden standard" of behavior, which must be reached by all means possible, and by any sacrifice necessary. This term unique to the Greek language may apply to individuals, groups, or even Greek society as a whole, and may refer to any kind of action or behavior. Philotimo is often seen as the "prime virtue". It comes from the words φίλος = friend and τιμή = honor.
The Greek Secret of Philotimo
---
Theo's 7 Best Pieces of FREE Advice for Creating YOUR Success!
Enthusiasm wins every time. Believe in the fruits of courage, tenacity, preparation, and boldness.
Surround yourself with people who have a vision for you, even when you are unsure
Time is promised to no one, so don't wait to leap!
Use discernment with the advice you receive about a new idea or opportunity.
Lead with fearless authenticity and absolute integrity. It's the only way to connect, learn, and grow as you go.
Do your research. Arrive early. Remember people's names, and make a point to remember what is happening in their lives.
Go all in. Continuously recommit yourself to your life, your project or your relationship. It won't be easy, but it will be worth it.
---
How to properly pronounce, "Theo Prodromitis" from Greek expert, Mr. Panos.
---
Recent Posts
Since March, the Covid-19 pandemic has forced many business professionals to work from their home offices. I have experienced an exponential increase in unsolicited marketing emails and LinkedIn connection requests. Have you? I wish I could say it has been... read more