CEO, author, mentor, successful Amazon® entrepreneur and expert marketing strategist. Dynamic public speaker. Philanthropist
Theo's lifelong passion for business is born of Philotimo, a distinctly Greek personal and cultural imperative that one's life be a larger contribution; to pay forward one's God-given gifts and invest in the lives of others.
ENTREPRENEUR & DYNAMIC STRATEGIST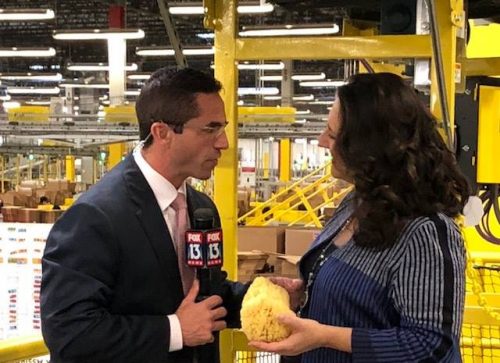 Theo learned business values, ethics and tenacity at an early age from her boisterous, business-savvy, big Greek family. She ran her first retail venture at age 8, naturally thriving amid the science and craft of her entrepreneurial successes.
Through decades of visionary executive leadership as a CEO, lobbyist, successful Amazon entrepreneur and expert marketing strategist, she creates wildfire growth and profits for her own companies and hundreds of others. Theo's expertise spans business development and intellectual property considerations to manufacturing and logistics, marketing and strategic communications. She is a sought-after spokesperson and fierce advocate for the interests of women in business and small business leaders nationwide.
Under her leadership as Co-founder and CEO of Spa Destinations, the company became an early adopter of the emerging Amazon Marketplace platform, rocketing its post-recession growth trajectory. Theo was selected for the Amazon Women's Entrepreneur Conference, and spoke at Amazon's BOOST Conference.
In 2018 Theo became an Amazon Policy Advocate, a leadership and advocacy role in support of favorable national policies for small businesses. In that capacity she led the Amazon Policy Advocate and Delegate meeting with leaders on the Congressional Small Business Committee. Theo is a US House of Representatives Small Business Committee Congressional Hearing Witness. She was nominated by Amazon and won the 2018 National Retail Federation's "Champions of Retail" Award. As an honoree, Theo lobbied Congressional leaders on behalf of the 42 million American retail workers, and now serves on the NRF Small Business Retail Advisory Council.
As Founder and CEO of Out Front Brands, Theo consults in sustainability, white space analysis, public purpose partnerships, and fast-growth businesses. Clients develop unique brand DNA, align marketing communication in its service, discover opportunities for corporate evolution, and implement creative e-commerce for profit and growth.
Theo is an award-winning trainer and national speaker. She was awarded the Enterprising Women of the Year Award in 2020.  Theo is an Executive Producer of the Emmy and Telly Award Winning Documentary Dreamer.  She moderated a fireside chat with Randi Zuckerberg at the WIN Negotiating Summit in New York.  Theo was also a presenter at the Entrepreneurship Conference at UN Headquarters.
Theo champions many philanthropic causes nationally.  She serves on the Working Women Foundation Board to provide seed money grants to female entrepreneurs. She holds a Political Science degree from the University of South Florida.
Theo is the co-author of The Success Formula with Jack Canfield, Big Questions During Tough Times, The Balance Between Hustle & Flow and The Balance Between Hustle & Flow Journal Series.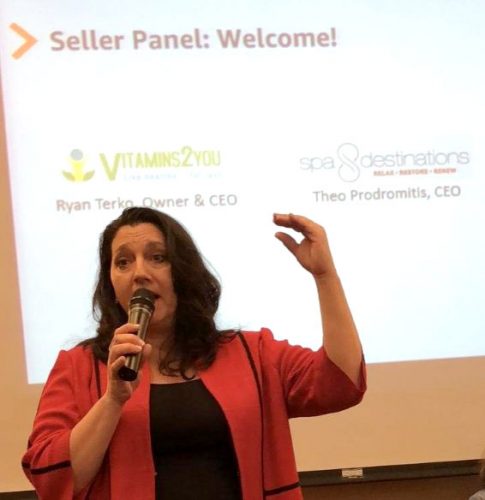 Community Leadership and Philanthropy:
Working Women Foundation Board of Directors
National Retail Federation Small Business Advisory Council
Joyful Heart Foundation creating a world free of sexual assault, domestic violence, and child abuse.
Operation Underground Railroad