3 Tools to Manage Digital Chaos & Improve Your Life
Theo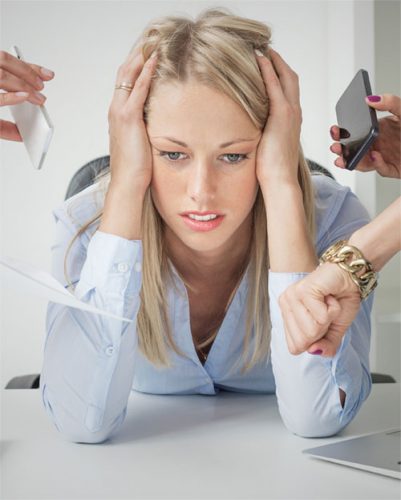 There's nothing worse than filling your day with tons of activity, only to realize that you never even completed the most important thing. So how can you actually take steps to manage all the chaos and feel better while doing it?
1. Turn off phone notifications from social media and email. This may seem like the easiest and most logical step, but statistics show that the majority of social media consumers are always on HIGH ALERT.
We receive notifications on phones, tablets, computers…. and anywhere else we can scratch that itch. All that opportunity for noise is an open invitation for interruptions to hijack your day.
The one thing you can't make more of… is time! Try this for a week and record how free you feel.
2. Check email only at 11 AM and 3 PM. Tim Ferris, the renowned author of The 4 Hour Work Week explains the importance of proactively managing your inbox. There are tools to assist you, but being deliberate and not allowing email to redirect you in the middle of important tasks can enhance your focus and free up time. I believe that this should be taught in all business schools… well, actually in all schools, from K-100.

3. Write a short list of 3 things that you MUST accomplish today. We all suffer from never-ending "to do" lists that can paralyze us to the point of shutting down. If you break your giant list down into 3 top priorities that absolutely must be completed TODAY, you'll feel so much better. Post them somewhere you can see them constantly (mirrors, doors, cabinets, the fridge). Remind yourself that you only have to accomplish THESE THREE THINGS TODAY.
Time-management skills are like muscles; they take time to build up. Start with your top 3 list and feel confident that every day will be productive.
Light Your Fire,
– Theo